Description
YOUR CONTENT, CURATED BY YOU
With Microsoft Edge and a multitude of Widgets you can choose from, you can quickly stay up to date with the news, information, and entertainment that matters most to you. Easily find the apps you need and the shows you love to watch in the new Microsoft Store.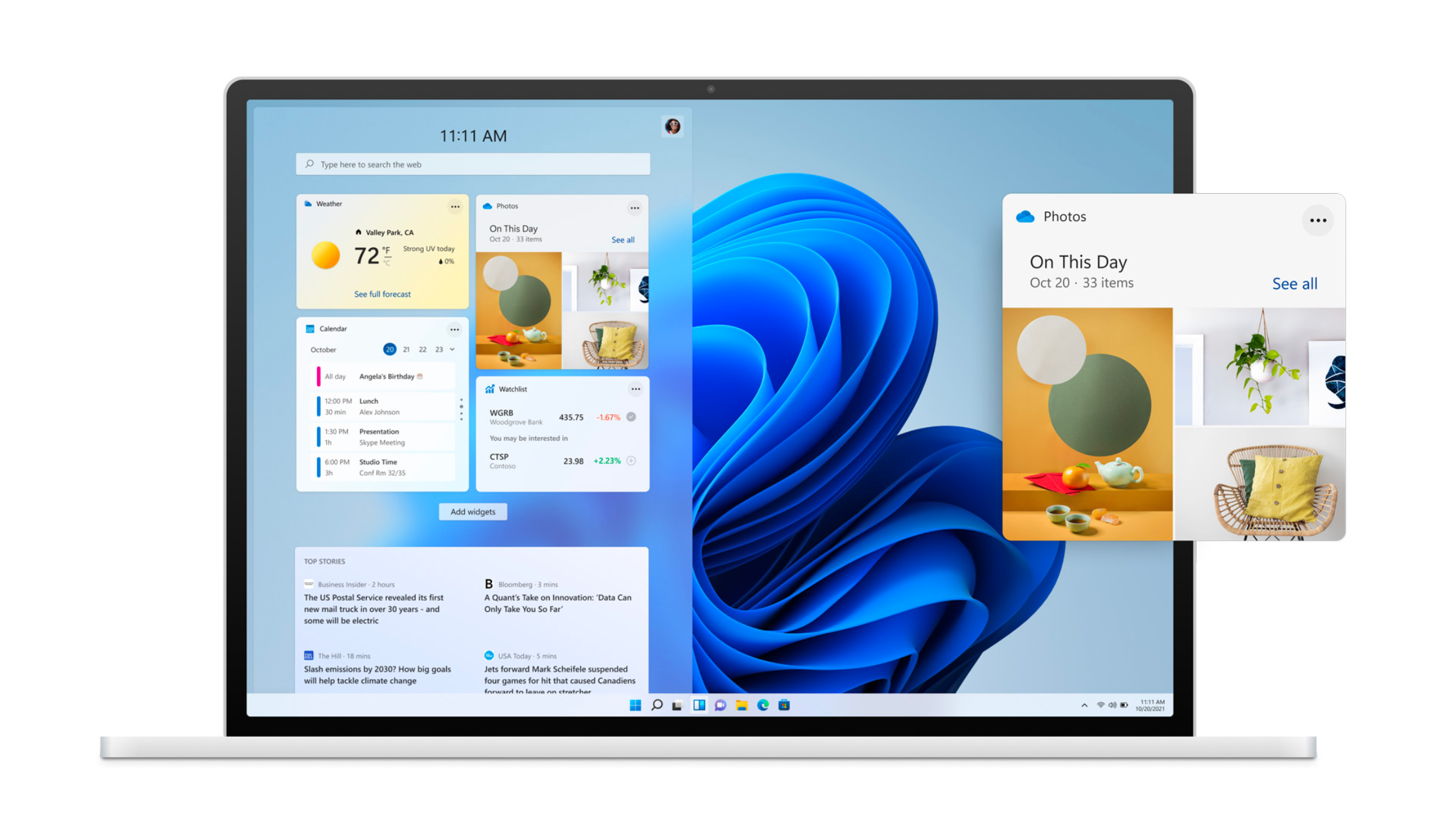 A PC FOR EACH OF US
The new Windows is available on the widest array of devices, from our partners who are bringing you the latest innovations in touch, pen, and voice, making it easy to find the best, most affordable device for you.
Maximize your productivity
Access all the apps you need and multi-task with ease with tools like Snap layouts, Desktops, and a new more-intuitive redocking experience.
New ways to connect
Connect instantly to the people you care about right from your desktop with Microsoft Teams. Call or chat for free—no matter what device they're on.
PLAYTIME ANYTIME
Windows 11 takes gaming to a whole new level with graphic capabilities that rival reality. Discover your next favorite game with Xbox Game Pass, giving you access to over 100 high-quality games (membership sold separately).
New Features:
Chat from Microsoft Teams has been integrated into the taskbar, keeping you connected to the people you care about.
Snap Layouts, Snap Groups as well as Desktops allow for multitasking like never before with personalized screens unique to each and every user.
New UI and sound design for a calmer, cleaner working environment.
The new Start utilizes the power of the cloud and Microsoft 365 to display your recent files regardless of which device you were viewing them on.
Get access to more of the information you care about with Widgets, a new personalized feed powered by AI.
Integrated Android Apps give users the flexibility to access their favourite apps from Android without the need for an emulator.
Enhanced Security and Data Protection:
Windows 11 comes with increased hardware requirements in the form of a TPM 2.0 (trusted platform module). It gives Windows 11 a resilient foundation against attacks on your data.
Thanks to this module, Windows 11 has an improved capability to deliver chip-to-cloud zero-trust protection.
Windows is a registered trademark of Microsoft.